The TIWRI.COM Cloud Platform Enables Faster Online Publishing of User or Reference Documentation Created in Dr.Explain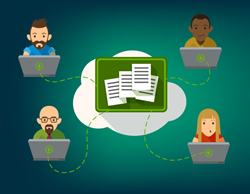 Samara, RU (PRWEB) July 29, 2014
Indigo Byte Systems, LLC has announced the launch of the special cloud service TIWRI.COM that allows to publish online documentation created in Dr.Explain right from the application, and in the near future will also enable teamwork on technical or user documentation.
Thanks to its ability to automate the development of user documentation, Dr.Explain has already won recognition of many software developers, researchers, engineers, and technical support specialists around the world.
Now, in addition to having handy tools for creating and editing documentation, Dr.Explain 4.11 users can almost instantly publish new documentation on the special cloud service TIWRI.COM. The new feature provides a number of advantages:

    Automatic publishing of documentation right from Dr.Explain, which can be done in two clicks, without using any additional FTP clients or content publishing systems.
    Ability to publish user documentation at a unique Internet address, even if the product has a website with limited capabilities or does not have any website at all.
    No need to deal with the settings of the web server, DNS, FTP, or CMS of the company's main site before publishing documents. The user only needs to create an account at TIWRI.COM and select a domain name, and then the cloud service will automatically create a website with optimal settings and prepare it for publishing documentation.
    Extremely high website load capacity and published documentation availability thanks to using Amazon AWS cloud servers.
    Ability to choose a unique domain name (of the third level) or use one's own domain name.
    Ability to restrict access to published documentation, and to password-protect it.
    Free use of service on the "Basic" plan.
    Flexible and efficient spending of money on paid plans thanks to daily billing.
    Analysis of access to published documents thanks to the built-in statistics.
Indigo Byte is also planning to launch another TIWRI.COM-based service in the near future, so that multiple Dr.Explain users can work together on the same documents.
***
New users are welcome to register for free at http://www.tiwri.com.
The TIWRI.COM client application, Dr.Explain 4.11, can be used on a PC with Microsoft Windows XP, 2003, Vista, 7, or 8. A detailed description of Dr.Explain and the trial version of the product are available on the developer's website: http://www.drexplain.com.
About the company
Indigo Byte Systems, LLC is a developer of software tools for creating help systems and user manuals. The company's flagship product is Dr.Explain, a software application that helps tens of thousands of software developers to automate the labor-intensive process of creating user manuals. The company is a Microsoft Certified Partner, and also a Microsoft Silver Certified Partner for the ISV/Software Solutions Competency.

# # #
NOTE FOR THE EDITOR: Indigo Byte Systems, LLC will happily provide any information and the full version of Dr.Explain 4.11 to help you prepare a review. Moreover, the company is offering the latest version of the product for your magazine's CD issue.