MultiPing Releases Version 3 – Offers Enhanced Network Monitoring and Alerting for the 'Internet of Things'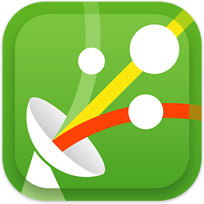 Boise, Idaho (PRWEB) August 14, 2014
Connecting a crockpot to the internet seems impractical today, but many felt the same way when cell phones started getting 'smart'. Over the next decade, an 'Internet of Things' will link homes and businesses to millions of new devices. Some may never realize the benefits of a connected crockpot, but a more connected world is inevitable. MultiPing monitors up to a thousand internally or externally networked devices like cameras, printers, lightbulbs, and servers. If something goes wrong with the network, MultiPing captures it, graphs it, and can immediately send an alert. The information provided empowers the user to quickly and efficiently address the problem.
MultiPing V3 features an all-new network discovery capability. In 10 seconds, it automatically scans a network, identifies interesting devices, and begins monitoring everything it finds. The enhanced V3 also brings IPv6 long-term monitoring and alerting, the ability to follow dynamic DNS targets, new graphics, and a streamlined Getting Started Guide. Everything is available on a refreshed http://www.multiping.com.
Since 1998, Nessoft has been providing the tools and processes that make it easy to monitor and troubleshoot networks. In addition to MultiPing, the company offers PingPlotter, a popular and effective network troubleshooting tool offered in freeware, standard and professional editions. The company also offers the "Roadmap to Network Nirvana", a free guide and worksheet on how to identify and isolate network issues. PingPlotter, MultiPing and the "Roadmap to Network Nirvana" have been successfully employed by a wide range of users including casual surfers, hardcore gamers, chronic "out of thin air" World of Tanks spawnees, VoIP talkers, stock traders, internet rookies and serious IT pros.
Related DNS Press Releases