Internet Assure helps WordPress Sites and E-Commerce Sites Stay Up and Secure with new Emergency Service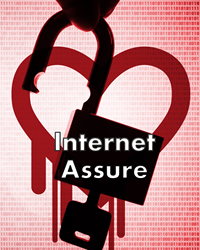 Tulsa, OK (PRWEB) October 31, 2014
Tony Darrick Baker lost his business to attacks from hackers and a series of server problems back in 2009. Since that time, Baker has dedicated much of his time to researching and discovering ways to make powerful and popular WordPress sites and E-Commerce stores more secure and more reliable. This has led to the creation of a new "done-for-you" service known as Internet Assure.
"You can't make money if your site is down. It's important to use a service which keeps watch on the ability of your website to stay in business," said Tony Baker, director at Internet Assure. "Hackers are always on the move to exploit your server, and while using WordPress as one of the most popular content management systems out there can save you a ton of time in marketing and development, it also leaves a variety of clues and issues that often make your server vulnerable."
Internet Assure is a group of technicians who work to upload and expertly configure a variety of custom settings and popular plugins that will help secure, track changes, and backup new and existing WordPress sites. This is especially important with WordPress E-Commerce stores that require SSL and shopping carts such as WooCommerce.
Internet Assure performs the following:


Site Security Analysis
Domain and SSL Expiration Reports
Anti-Spam Protection
Scheduled Database and File Backups
DNS Management Options
Site Log Analysis
24 Hour Emergency Service Options
And much more.
To find out more about WordPress security, backup and configuration services by Internet Assure, please visit: http://internetassure.com
About Internet Assure

InternetAssure.com was founded in 2014 by Tony Baker and Xeal Publishing LLC. Internet Assure is not affiliated with WordPress or any other software or service. For more information about Tony Baker, please visit http://tonydbaker.com