ICANN Registrar Web Werks Launches Reseller platform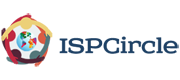 Mumbai, India (PRWEB) October 14, 2014
The ISPCircle.com ISP Program unlocks unlimited sales potential with a wide array of web infrastructure products that businesses can, both, resell to their ISP channel as well as retail to customers.
As an Infrastructure Service Provider (ISP), the WWWengine platform works for ISPs to market end to end solutions to retail customers, small to medium enterprises as well as large corporations.
ISPs can resell the following infrastructure products:

Domain Registration: With over 150 Top Level Domains from across the globe to choose from, our ISPs can help their customers to easily find a name that suits their business, the countries that they do business in.
Premium Domains: Allow your customers to get their business a short, memorable and brand-able domain, that has been previously registered. Premium Domains instantly improve your customer's business search engine worth.
Domains Whois Privacy: Allow your customers to protect their identity online from abuse with the Domains Whois Privacy products. Help customers shield themselves from spam and other types of abuse, by safeguarding their contact details displayed in domain Whois searches.
Domains Monetization: Allow your customers undeveloped domains to pay them money back, by choosing your Coming Soon Parking, Domains Parking and Sell Domains products. Selecting these products displays advertisements on their domains and earn from clicks on these advertisements.
Enterprise DNS: Our Domain Forwarding, Mail Forwarding, Managed DNS products offer you an industry highest 99.9999% uptime and full DDOS Protection. Our Global IP Anycast network is spread across 17 different geographical locations, using Tier 1 providers such as Level3, Global, Crossing, NTT, Tinet, Deutsche Telekom, Tata. This allows our DNS products to be accessible to visitors from the closest data center to their location.
Globalsign SSL Certificates: GlobalSign SSL is global leader in SSL technology. GlobalSign SSL certificates come with an incredible feature set including having a maximum root strength of 2048-bits, a single certificate securing both the domain as well as the www part of the domain, ability to purchase/renew certificates upto 5 years, getting certificates issued in minutes. We offer the entire range of SSL certificates to secure your your Customer websites.
SiteLock Website Malware scanning, website content acceleration and PCI Compliance: With our SiteLock products, your customers can drastically increase the speed of their website through our global Content Delivery Network (CDN), keep their website protected from malware, hacking attempts, and get PCI compliant to accept credit cards on their website.
To know more about us:

See our Products
View the features of our WWWengine platform
Review our Pricing and Signup as an ISP
ISPCircle.com is running exciting promotions through this festive season that we wouldn't want you miss out on. Visit us to view these and start reselling.
Media Contact:

Saurabh Pande

888.766.5821 (US and Canada Tollfree)

+91.9699828121 (India)

press(at)ispcircle(dot)com
More DNS Press Releases