GigeNET Takes Cloud Hosting to New Heights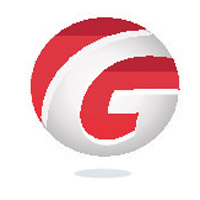 Chicago, IL (PRWEB) July 31, 2014
Not one to rest on its laurels, GigeNET is preparing to roll out major enhancements to its cloud hosting infrastructure and solution. These upgrades include a new deployment system, a second independent cloud infrastructure, additional hypervisor options and geo load balancing.
GigeNET widely recognized as one of the premier providers of managed hosting and DDoS protection is headquartered just outside of Chicago, where it owns and operates a state-of-the-art 17,000 square foot datacenter. It also operates a center in Los Angeles and is preparing to open its new East Coast location.
The cloud is no longer a new technology; it is now a mainstay of IT departments everywhere. According to a recent survey conducted by IBM, the cloud will matter more to business leaders than to IT by 2016. The cloud's strategic importance to business leaders is on pace to double from 34 percent to 72 percent – far surpassing their IT counterparts at 58 percent.
Government agencies are also embracing the cloud. According to a study recently conducted by the Center for Digital Government, 46 percent of IT business leaders for US state and local governments are planning or are currently undertaking cloud computing projects. Cloud hardware and software investment and maintenance cost savings were the driving factors for these initiatives.
"Our 2nd generation SAN currently deployed in Chicago and Los Angeles has had zero unplanned outages for over a year," said Ameen Pishdadi, CTO and president of GigeNET. "Our 3rd generation SAN offers significant gains in performance, reliability, stability and redundancy."
Details of Planned Enhancements:


    Completely independent 2nd cloud infrastructure in Chicago running on its new 3rd generation TurboIO SAN system.
    New deployment system that allows for a wider variety of operating systems, quicker turn-around time on the availability of new releases and deployment times that are speedier than today's extremely fast times.
    By the end of the third quarter, GigeNET clients will have a choice of hypervisor including Citrix Xenserver and KVM. Also under consideration is the addition of OpenVZ.
    A GEO load balancing option will enable balancing between 3 datacenters using a combination of Anycast DNS with GeoIP mapping. This option will offer many features including allowing users to setup a high availability environment while spreading the load across 3 different cloud instances. By sending the user to the closest location performance levels will also increase.
View GigeNET's Cloud solutions.
About GigeNET
GigeNET is a full-service, managed hosting provider offering dedicated, cloud, hybrid, and colocation hosting solutions, as well as state-of-the-art DDoS protection. GigeNET is headquartered just outside of Chicago, Illinois, where it owns and operates a 17,000 sq. ft. enterprise-class private data center that allows GigeNET to offer clients high performance with superior security at affordable prices. GigeNET also offers its wide range of services in its newly expanded Los Angeles, CA, datacenter and has plans to open an East Coast location shortly.
GigeNET has been a pioneer since its inception in the '90s and continues to push the boundaries of what's possible, developing new technologies and trailblazing products for their clients, including ProxyShield®, the industry's leading DDoS mitigation system.
Related DNS Press Releases